EXPERT SYNTHETIC GRASS AND PUTTING GREENS DESIGN & INSTALLATION
We are your synthetic turf golf greens and grass experts. We can design a custom artificial grass landscaping solution, including a premium golf green that can incorporate sand bunkers, chipping areas, even longer approaches, as well as intricate landscaping and dog runs. We use top-of-the-line products and an expert design team to give you a premium artificial grass installation, which will perform well and look great for years to come.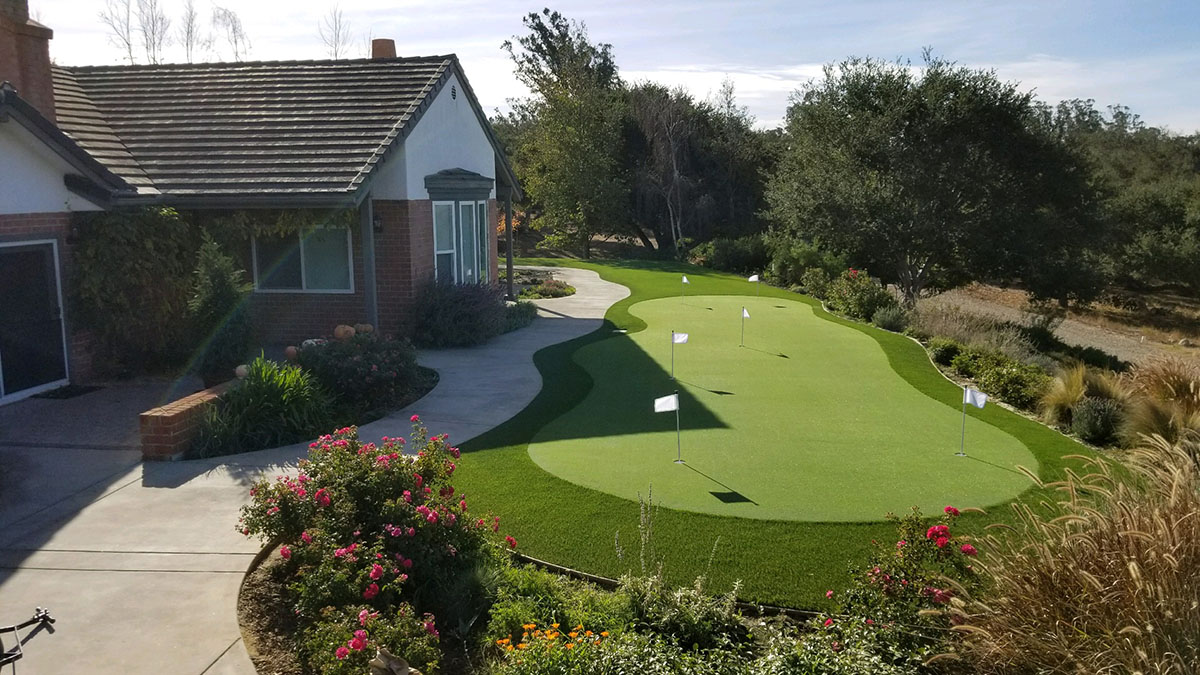 THE BENEFITS OF SYNTHETIC GRASS
Beautiful, maintenance-free lawn year-round
No dry/dead brown spots or weeds
No more mud tracked in by kids and dogs
Saves you money and reduces water consumption
No downtime for mowing, fertilizing, overseeding, etc.
Durable backing and grass fibers resist discoloration and matting
Designing and installing Synthetic Turf and Artificial Grass Solutions throughout the Northeast – especially Connecticut, Rhode Island, Massachusetts (including Nantucket and Martha's Vineyard), and Eastern New York (including Long Island).

SYNTHETIC TURF LAWNS
–––  Eco-friendly artificial grass requires no watering, fertilizing or harsh pesticides. It's safe for kids and pets, and it doesn't even get muddy after a heavy rain or from melting snow and ice. Imagine, you'll have the most beautiful lawn in the neighborhood, and with no more muddy footprints inside, we can even help keep the inside of your home looking more lovely.

DOG AND PET GRASS
–––  If you've got dogs, you know how they can quickly tear up a yard. Our pet turf is extremely durable and will keep your lawn looking fabulous year in and year out. All you need to do is clean up after your pet, rinse off the turf, and your yard is as good as new. Also ask about our odor-control sand, designed especially for large dogs.

PLAYGROUNDS
–––  Our durable sports turf will hold up to heavy use, stay consistent in its surface for optimal performance, require no downtime for maintenance or to dry out after inclement weather, and will look great. Perfect for projects as small as a backyard play area to a large, multi-use commercial facility.

SPORTS TURF
–––  Our synthetic sports turf is the perfect choice for a sporting facility or for a residential sports court. It's safer than traditional surfaces because the surface is consistent and free from debris, which also makes ball response better and more consistent. And you won't have downtime for maintenance or watering, and field drainage is quick, so athletes can get back out on the field shortly after a rain stops.

COMMERCIAL APPLICATIONS
–––  Thinking about adding a golf amenity to your commercial property? How about a bocce court? A tennis court? Or maybe you'd just like to reduce the cost of having a lush green lawn in the front of the building? When you install a Performance Turf Innovations project at your commercial building, you'll save in upkeep time and maintenance, you'll save in water consumption, and you'll save money. And your property will look great year-round.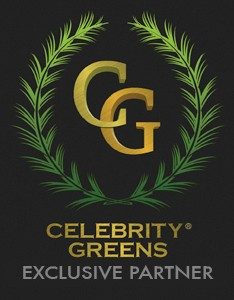 EXCLUSIVE PARTNER CELEBRITY GREENS NETWORK
Celebrity Greens is a nationwide leader in luxury golf greens and artificial grass installations. We pioneered the industry, perfecting the installation of high-quality synthetic turf and introducing innovations in design and construction technology. We've built a solid reputation for exceptional aesthetics, scale and complexity of the design and the detailed execution of the project.
Authorized consultants for Celebrity Greens are hand selected based on their industry knowledge, depth of experience and quality workmanship. They are highly specialized and highly trained in the design and installation of multiple synthetic turf applications.
CELEBRITY GREENS PRO VIDEO GALLERY:

PGA Tour Player, Paul Casey

Top 100 Golf Instructor and CBS analyst, Peter Kostis

World-renowned PGA Player and 2-Time Major Champion Mark O'Meara
Custom Golf Greens and Synthetic Grass Lawns Gallery